TechProtect provides your company with take-back solutions for end-of-life products and marketing programs to promote new product introductions into the marketplace. We close the loop on the modern circular economy and make your business more sustainable.
For this purpose, our highly motivated and qualified team with more than 21 years of experience from working with leading global brands, is at your disposal.
Our services along the product life cycle
Your control over the product life cycle
Promotions
Control distribution and sales according to your goals using incentive models such as trade-in, cash-back and buy &try. With our promotions, you control the sales and timing of the promotion for a product launch, for example.
Take Back
Individual incentives tailored to your particular goals: Gain market share, manage recyclate volumes ideally and as needed, buyback your own products for extra high-quality recycling, de-marketing to manage spare parts inventory, and more.
Look & Feel
Control of campaigns via Internet-based portals in the manufacturer's corporate design.
Complete processing
Registration, reverse logistics, remanufacturing, resale, recycling and disposal.
Disbursement management
EMEA-wide payouts / refunds to end customers
Support for your customers
Multilingual Customer Management Center (up to 15 languages)
nationalities in the team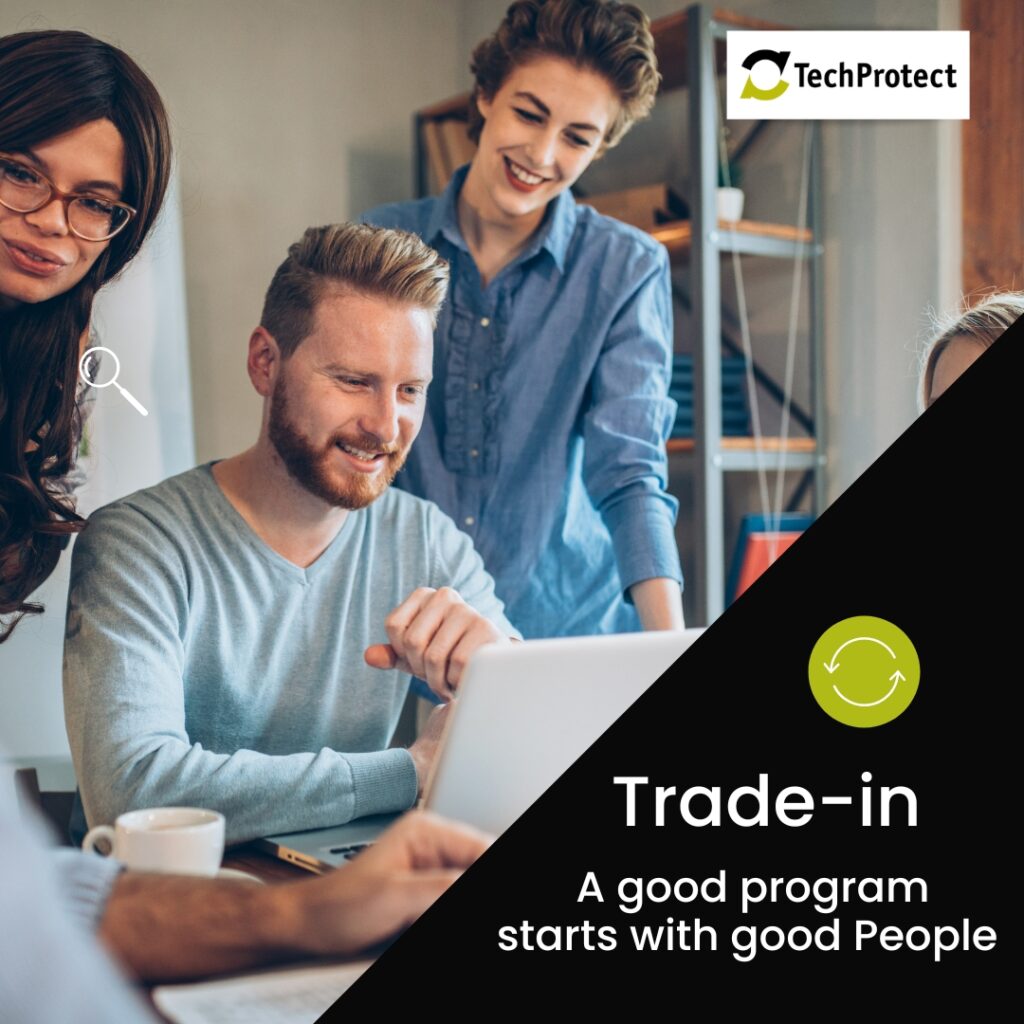 17. August 2023
A trade-in program typically involves multiple services and [...]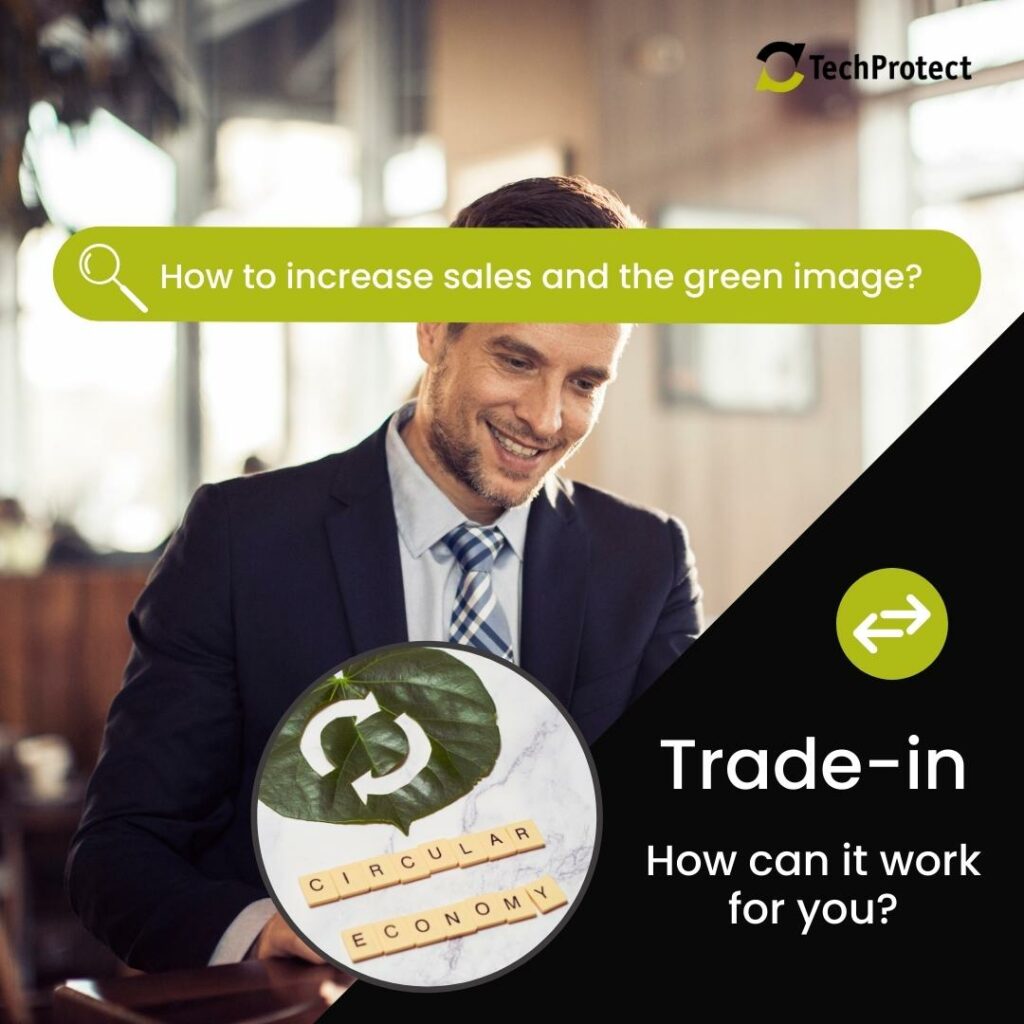 19. July 2023
TechProtect gained over the past 20 years experience and know-how [...]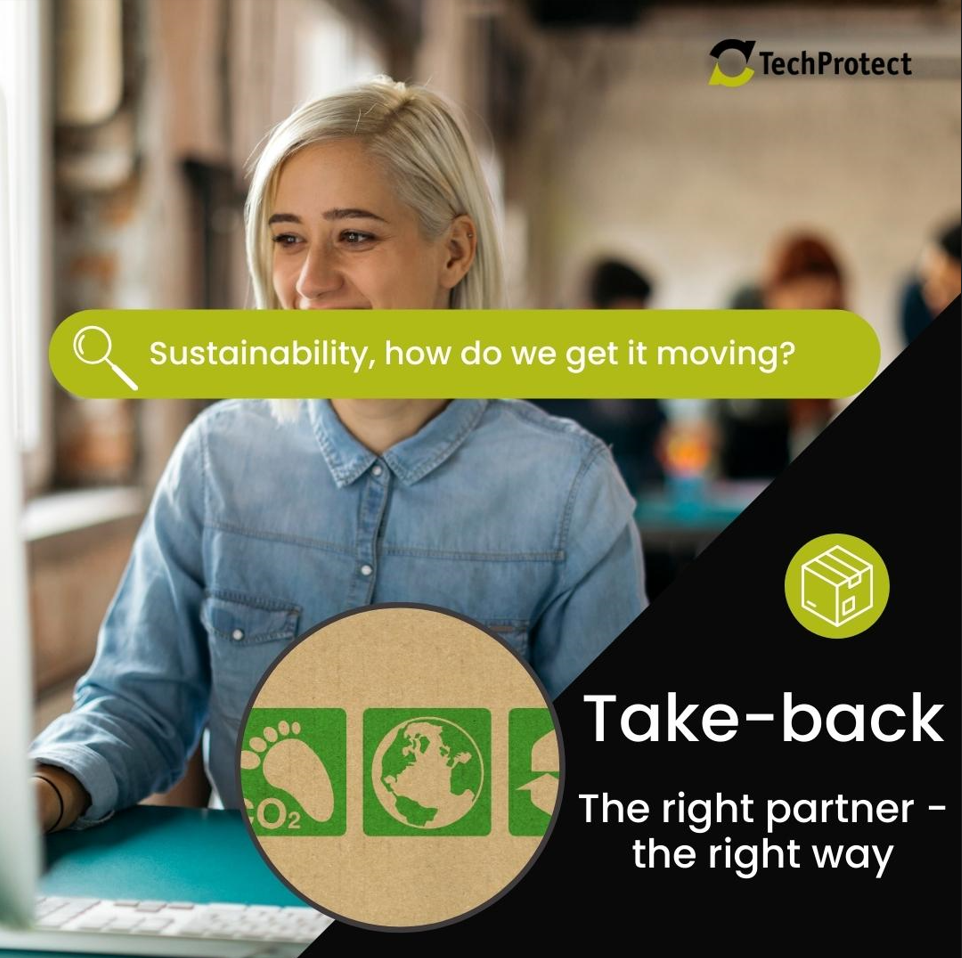 6. July 2023
We believe that our services should not only be part of the [...]